Choose Version :-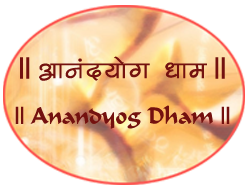 If you can not see intro above, you need to download flash player.
Please click here to download player
Best viewed in IE4 and later at 1024x768 resolution
*******************

** Jayanti Utsav of Sadguru Anandyogeshwar Nilkanth Maharaj **
02nd September 2021
You are cordially requested to celebrate at Home with your family & friends
"P.P. Anandyogeshwar Nilkanth Maharaj (Bhau Maharaj) 90th Birthday Celebration" on Sadguru Sthan at
Anandyog Dham.

Click here for Programme Details

Click here for Invitation

*******************
** COVID 19 **

To get mental strength to fight against the worldwide epidemic,
chant 'Aghor Sankatnashan Stotra & Shree Dattastava Stotra' written by P.P. Shree Vasudevanand Saraswati Tembe Swami Maharaj - 11 times each stotra. It will give best result if done collectively by every family.


To Download "Ghoratkashta Stotra" click here
To Download "mJaap" for Android Phone click here